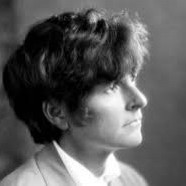 Because nothing that makes people so generous, joyful, lively, bold and compassionate, so indifferent to fighting and the accumulation of objects and money.
Why should we all use our creative power?
~ Brenda Ueland, author (1938)
The 'Highlights' section retraces important events and relationships in chronological or thematic order.
A highlight reflects an especially significant or interesting detail, event, commentary or period of time by showcasing it, portraying it in its best light, or promoting it.